New Bethel AME Church History 1865 - 2017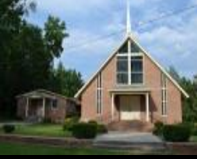 In 1865 a group of progressive Christians, having a desire to establish a permanent place of worship, met and organized with an end goal of building an African Methodist Episcopal Church. A prominent citizen of Lexington, Mr. H.A. Metze, was contacted and presented with the group's desire to gain property and construct an AME house of worship. Mr. Metze readily consented to give the present site for the construction of a church building and the remaining grounds for a cemetery.


In 1890, twenty - five years later, the Church building was destroyed by fire. The property adjacent to the site was sold to Lexington Manufacturing Company (LMC). There had been no legal deed issued confirming the ownership; so, the congregation prepared to purchase the site by instructing the Trustees to contact LMC to begin the site purchasing process. Their request was granted and the property was officially deeded to the congregation as "New" Bethel AME Church.


In 1965 the membership celebrated it's 100th year anniversary. On October 11, 1971, tragedy again struck in the form of a gas explosion, resulting in the destruction of the church for a second time. Churches in the community opened their doors allowing New Bethel to continue its worship services during its reconstruction period.


On October 14, 1973 the membership was able to move into and dedicate the present sanctuary facility. Under the leadership of several Pastors, the Church has completed several improvement renovations and expansion projects, and under the leadership of our present Pastor, Rev. Vernon Dixon, we are planning to do greater expansions. We are true believers that through Christ, who strengthens us, all things are possible. The membership continues to do Kingdom building and serving God through praises and thanksgiving. We humbly accept the earthly and more importantly the Heavenly increases God himself is providing to each of us as individuals, to the Church family and the community at large. We have worshiped and served God 147 years and we are looking forward to many more years of love and devotion.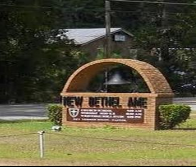 Mission of the Church
The mission of the African Methodist Church is to minister to the social, spiritual, and physical development of all people.


The Purpose of the Church
The ultimate purposes are;
1. Make available God's biblical principles
2. Spread Christ's liberating gospel.
3. Provide continuing programs which will enhance the entire social development of all people.


The Vision of the Church
At every level of the Connection in every local church, the AME Church shall engage in carrying out the spirit of the original Free African Society,
out of which the AME Church evolved; that is, to seek out and save the lost, and to serve the needy. It is also the duty of the Church to continue
to encourage all members to become involved in all aspects of church training.