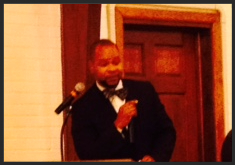 Min. Nicholas and Mrs. Candra Chambers, Youth Ministry
Evang. Claudietta Davis, Praise and Worship Ministry
Lic. Sandra Black, Evangelism Outreach Ministry




Our prayer is that you will be blessed by the heavenly Father today. If you are looking for a church home,
we would be delighted to receive you as a member of our church family. We are a church that believes in Jesus.
You matter to God. You matter to us!